How Warm Up America!  Works
 Volunteers donate their time to crochet and knit one or more 7" x 9" rectangle as well as entire blankets and accessories. Sections are either joined by individuals or groups in a community and donated locally or sent to foundation headquarters for joining and distribution.  
The 7" by 9" template was selected because it is a convenient size to form blankets of varying dimensions. We also needed uniformity of size to be able to join sections knitted and crocheted by different people across the country. That is why it is so helpful that sections sent in be as close to 7" x 9" as possible. 
If you have an interest in making an entire afghan, knit or crochet your afghan to any size or pattern you wish. There is a need, for instance, for baby afghans and lap throws (see Afghan Assembly Chart for suggested sizes), which are much smaller than the standard Warm Up America! afghan.  
What yarn to use? A medium weight, machine washable and dryable acrylic yarn is the ideal yarn to use for WUA! blankets and accessories so completed items are easy to clean. 
Who receives the afghans?
WUA! afghans are distributed to individuals and families in need through community service organizations as well as through chapters of national organizations such as the American Red Cross. The foundation maintains a database with requests from social service agencies. As afghans are received and assembled, they are shipped to the agency at the top of the list. WUA! volunteers around the country are encouraged to donate completed afghans within their own community in the true spirit of "neighbor helping neighbor."  
Agencies to which the foundation has donated afghans include:
●  Women's shelters
●  Nursing homes
●  Children's hospitals
●  Hospitals and hospices
●  Daycare centers
●  Veterans' homes
●  Churches
●  AIDS facilities
●  Homeless shelters
●  American Red Cross chapters 
Warm Up America! is always accepting these knit and crochet items.
●  Finished adult, child, and baby size blankets and lapghans for wheelchairs
●  Adult hats
●  Scarves
●  Baby clothing
●  7" x 9" knit and crochet sections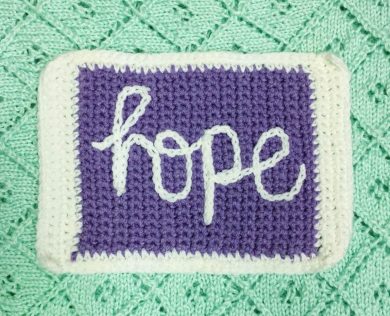 Warm Up America! accepts 7"x 9" knit/crochet sections, finished afghans and accessories year-round. However, we often have specific needs that require help from our incredible volunteers. Visit this page for updated information on the best way you can help us spread warmth around the country.
Learn which crochet and knit patterns, as well as yarns, are ideal for making individual Warm Up America! afghan sections.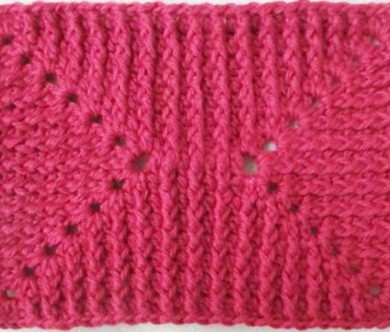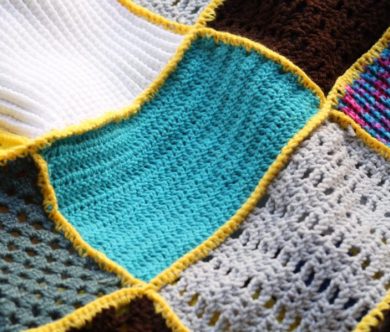 Many volunteers prefer to assemble afghans and distribute them in their own community, which we always encourage.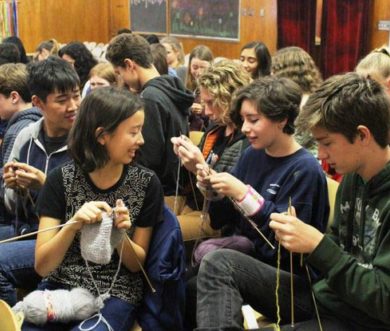 Warm Up America! projects are extremely well-suited for groups. Find out how your group can start working together to create sections, blankets, hat, scarves and more. 
WUA! sponsors an annual event called Made With Love, where volunteers take to the streets to distribute hats, scarves and mittens in low-income communities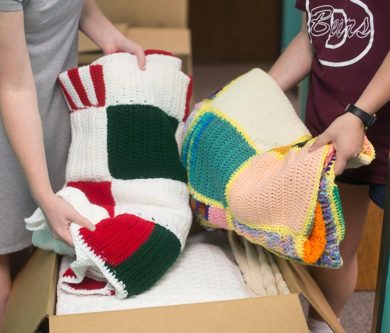 Our volunteers are amazing, and we love showing off what you send in. We live stream many of our unboxing events for all to see! We need your financial support to build our charity network. Help us to ship, deliver and create more warm blankets and clothing for people less fortunate than ourselves. 
Volunteers can donate their time to crochet and knit one or more  7" x 9" rectangle as well as entire blankets and accessories. Sections are either joined by individuals or groups in a community.
Mail items to:
3740 N Josey Ln Suite #126, Carrollton, TX 75007
There is strength in numbers, and one of the ways you can help Warm Up America! is by sharing word of the good things we're doing together.